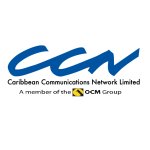 CARRIBEAN COMMUNICATIONS NETWORK LIMITED
CARRIBEAN COMMUNICATIONS NETWORK LIMITED
Aspiration Statement
To be the leading regional corporation with global reach serving as the most credible and authoritative source of news, information and entertainment in and of the Caribbean.

To take the leadership role in the development of the media industry by:

Zealously guarding and advocating the Freedom of the Press/media.
Observing and promoting the highest professional standards.
Providing training and development opportunities for media personnel.
To be an exemplary employer.

To make sound investments in diverse businesses that will provide for the leveraging of the Group's assets and competencies and the creation of shareholder value.

To take a leadership role in corporate social responsibility initiatives in the region.
Port of Spain

,

Port of Spain

,

Trinidad And Tobago
Port of Spain

,

Port of Spain

,

Trinidad And Tobago
Company Information
Our Environment
The CCN Group of Companies is the largest media and communications group in Trinidad and Tobago, with a well respected presence and the strongest market share in newspapers (Express) and television (CCN TV6). We have dominated our markets over the years, earning a reputation for fearless journalism.
Company History
One Caribbean Media Limited was born in January 2006 from the merger of two of the region's most distinguished and long-standing media enterprises, the Caribbean Communications Network Limited (Trinidad and Tobago) and the Nation Corporation (Barbados).
No job openings
---